Company History
Cincinnati Equitable Life Insurance Company was founded in 1963 under the name Nathan Hale Life Insurance Company in Springfield, Illinois. The W.G Alpaugh family acquired the Company in 1982. The Company was renamed Cincinnati Equitable Life Insurance Company in 1989 to match the name of its sister company, Cincinnati Equitable Insurance Company, which was founded in 1826 and is the oldest property-casualty insurance company west of the Alleghany Mountains. Both companies are owned by Cincinnati Equitable Companies, Inc., an Ohio domiciled insurance holding company located in Cincinnati, Ohio.
In October 2019, the companies were purchased by Michigan Farm Bureau Financial Corporation. Michigan Farm Bureau Financial Corporation is a member of the Michigan Farm Bureau Family of Companies and provides financial services products through its affiliated companies and is located in Lansing, Michigan.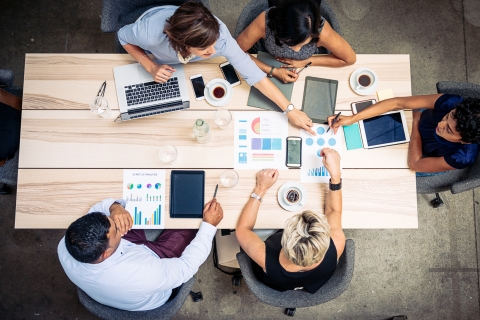 Investment Philosophy
Cincinnati Equitable Life seeks to maximize investment returns through high quality, fixed income investments. The Company avoids high risk investments, such as derivatives, options and other speculative investments.
AM Best Rated
Cincinnati Equitable Life Insurance Company has earned a rating of A (Excellent) from the independent insurance rating service, A. M. Best.

Our Values and Mission 
The company logo is the hand-in-hand mark representing a time when business transactions were sealed with a handshake. That history is very much a part of Cincinnati Equitable Life's culture today. We place a great emphasis on building strong personal relationships with our representatives and clients.
We are committed to providing reliable, affordable support to our customers as they preplan and pre-fund their funeral arrangements through trustworthy funeral professionals in their local communities.